News

Eco-FX designs and installs new LED lighting at PeakeBikes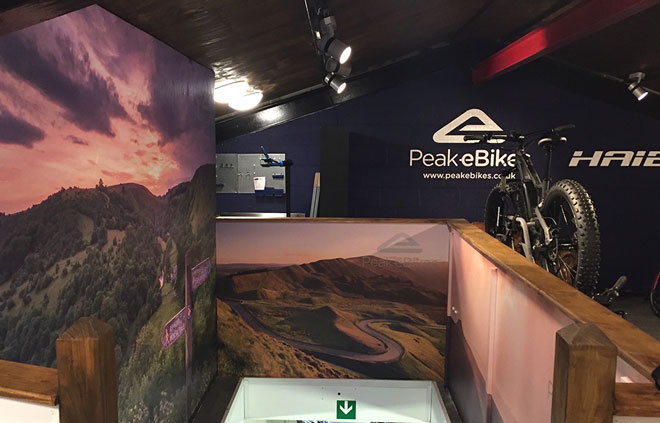 PeakeBikes is a brand new concept launching online and at their cycle hire & retail centre in the heart of the Peak District with Electric bikes from Haibike, GoCycle and Raleigh.
Eco-FX's challenge for this project was to provide LED lighting solutions without further reducing the limited walking space created by the apex ceiling, at the same time as ensuring customer safety.
The EcoFx Design solution
EFX-RTLAV10W Track lights were placed 2.3m high along the walkway and 3m from the 1m high wall, to illuminate the bikes, walkway and walls. This ensured customer wouldn't bang their head and knock the lights out.
The aim of the design was to maintain a dark rugged atmosphere whilst illuminating the bikes for customer viewing.
"It is fantastic and gives the whole place a new dramatic feel", said Shane Townsend, Manager at PeakeBikes.

Grab life by the slice... Taste the freedom!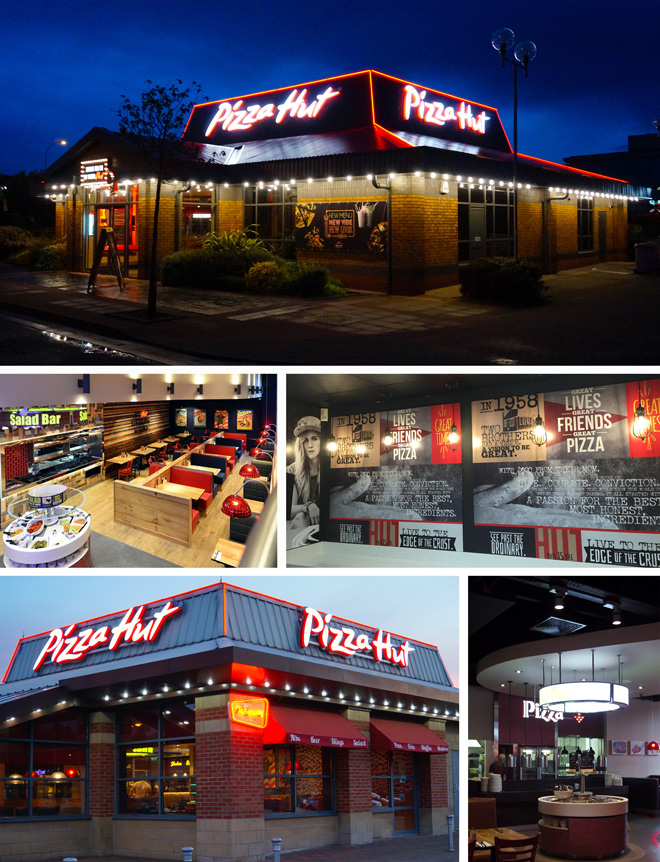 This exciting engagement with Pizza Hut developing a market-leader rolling out a re brand throughout the UK incorporating bespoke LED lighting solutions including primary restaurant lighting, tracking lighting, down lights, emergency lighting, bar/gantry and feature lighting. Also external ambient decorative lighting to increase brand awareness.

Thorntons new concept store rollout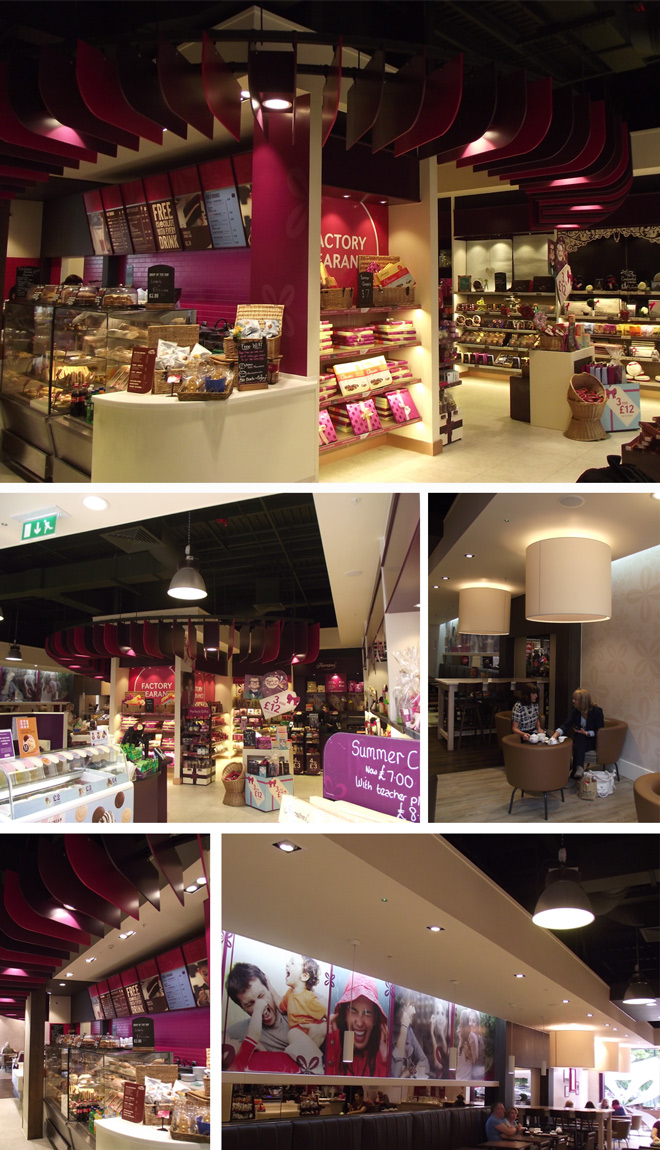 Saving 30% on customer's existing LED design Solution - Bespoke Eco-FX Mini Track System - flexible shelving Bespoke LED bars - designed to run at very low temperature & reduce maintenance issues
London Heathrow Airport T5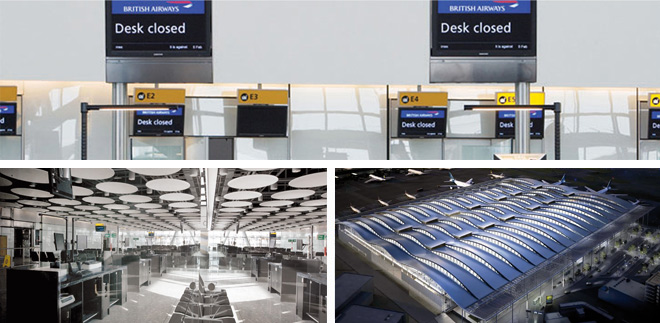 Location: London, UK
Architect: Pascall and Watson
Partners: Barlows, Eco-FX & CBS products.
Opened in 2008, London Heathrow Terminal 5 is the largest free-standing structure in the United Kingdom. Terminal 5 is designed to ultimately handle 35 million passengers a year.
The building's lead architects were from the Richard Rogers Partnership and production design was completed by aviation architects Pascall and Watson. Terminal 5 took 19 years from conception to completion, including the longest public inquiry in British history.
As part of the new build the BAA approved check-in and security desk systems within the passenger terminal include Eco-FX LED Check-in-Desk Task lighting solution helped to create the aesthetic simplicity and quality desired with a functional, robust and highly flexible design for a great looking and ergonomically optimized check-in area. The benefit of ergonomics and equipment being close at hand is to speed up the check-in process for greater efficiency while improving the long term health and productivity of employees.
Eco-FX successfully redesigned the existing fluorescent check-in-desk light to meet the Heathrow Airport Ltd (HAL) brief. This included a re-engineered light incorporating LED and a re-designed transformer housing unit for the implementation within T2A and T2B in order for the new LED solution to be included and specified within the Heathrow Airport Design Manual. Features and benefits include:
BBA approved
LSOH cables
Reduced maintenance factor (lamp life up tp 50,000hrs)
Overall wattage reduced
Quick-Fit Connectors throughout
Simple installation and maintenance
Greater light output ratio
Works in conjunction with a CBS Wishbone post or equivalent

Another exciting engagement with Creams Cafes developing a market-leader rolling out throughout the UK incorporating bespoke LED lighting solutions.


NEW - The World's First 700W LED Flood using Fluid Dynamic Pressure (FDP) technology
Applications:
Building Exteriors, Airports, Factories/Warehouses, Outdoor Fields, Car Parks, Sporting Arenas, Sports Courts
Download the data sheet

Heathrow T3 - Lighting for Security Compliance Furniture
Custom made lighting required to illuminate dual sided island furniture
Solution - Bespoke Eco-FX LED bars - flexible internal lighting designed to run at very low temperature & reduce maintenance issues.